Welcome to Sacramento's Leading
Republican Club!
Sacramento Republican Debate Watch Party
Once again the Republicans of River City, the Sacramento County Republican Central Committee will hold a debate watch party at the Central Committee meeting room located in the Old Winery office complex at 9851 Horn Road, Suite 150.
This debate will be extra special for Californian Republicans as it will take place at the Ronald Reagan Presidential Library in Simi Valley.
The Watch Party is FREE
Date: October 28, 2015
Time: Doors open at 5:30 pm
Debate: 6:00 pm

You will have an opportunity to vote for your choice to be the Republican candidate for President at the event.
Click here to RSVP to help us in making arrangement for the refreshments and food. info@saccountygop.com
Carl Burton, President
Republicans of River City
916-485-5741
PS. Members of Republicans of River City, The Sacramento County Republican Party, American River Republican Women Federated, Sacramento Republican Women Federated, Sacramento College Young Republicans, Sacramento County Young Republicans, Sacramento County Log Cabin Republicans, Sacramento Chapter of the Republican National Hispanic Assembly, California Republican Assembly and Sacramento Chapter of the California Republican Lawyers Association, will be attending and we welcome interested members of the general public.
<![if !vml]>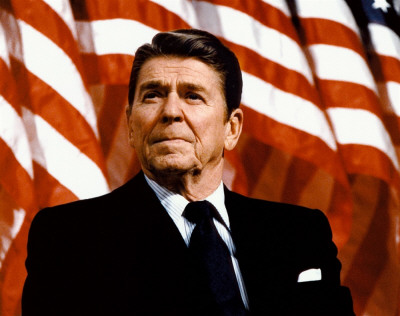 <![endif]>
Ronald Wilson Reagan
February 6, 1911 – June 5, 2004
40th President of the United States (1981–1989
33rd Governor of California (1967–1975)
We're Republican because like President Reagan
• We BELIEVE the strength of our nation lies with the individual and that each person's dignity, freedom, ability and responsibility must be honored.
• We BELIEVE in equal rights, equal justice and equal opportunity for all, regardless of race, creed, sex, age or disability.
• We BELIEVE in free enterprise and encouraging individual initiative have brought this nation opportunity, economic growth and prosperity.
• We BELIEVE government must practice fiscal responsibility and allow individuals to keep more of the money they earn.
• We BELIEVE the proper role of government is to provide for the people only those critical functions that cannot be performed by individuals or private organizations, and that the best government is that which governs least.
• We BELIEVE the most effective, responsible and responsive government is government closest to the people.
• We BELIEVE Americans must retain the principles that have made us strong while developing new and innovative ideas to meet the challenges of changing times.
• We BELIEVE Americans value and should preserve our national strength and pride while working to extend peace, freedom and human rights throughout the world.
• FINALLY, We believe the Republican Party is the best vehicle for translating these ideals into positive and successful principles of government.
Carl Burton, President
Republicans of River City
916-485-5741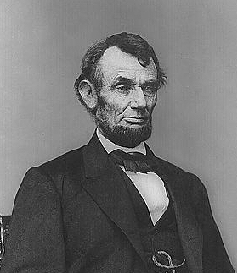 Abraham Lincoln
1809 - 1865

"I leave you, hoping that the lamp of liberty will burn in your bosoms until there shall no longer be a doubt that all men are created free and equal."